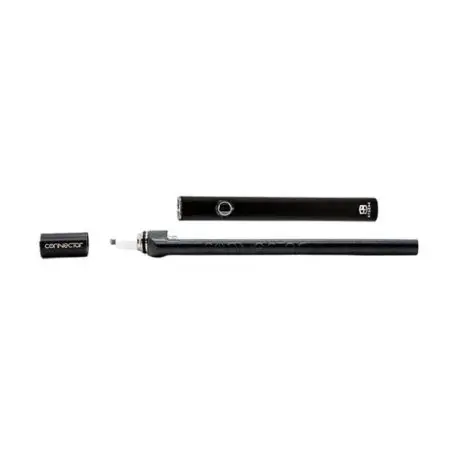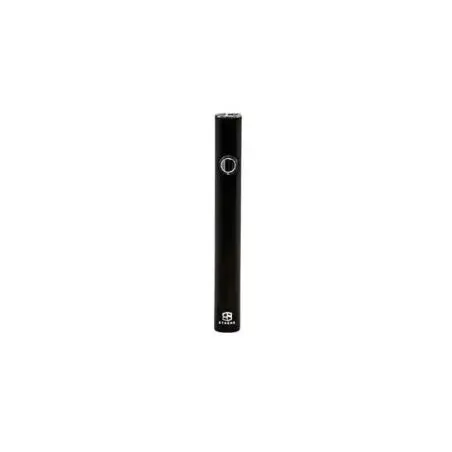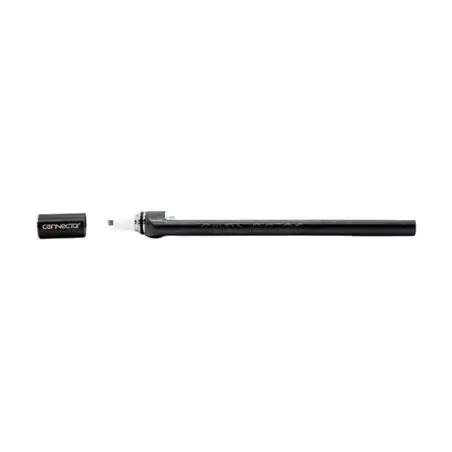 ConNectar + Battery Kit - Vape Expert
Partagez et gagnez des € (sur chaque vente).
Pour voir le lien de partage
s'inscrire ou se connecter !
Connectar CBD Crumble Kit - Vape Expert
Once you have assembled your ConNectar, you can place the concentrate in contact with the resistor and inhale through the straw. It is common for residual material to stick to the resistor, but this is nothing to worry about. You can continue vaping without needing to put the ConNectar back in contact with your crumble or extract.
Cleaning:
It is highly recommended that you thoroughly clean the resistor after use to improve its lifespan. The ConNectar is equipped with a "self-cleaning" function. Simply turn on the maximum power (red) and press the button for at least 5 seconds. This function concentrates all residues at the end of the heating element, simplifying the cleaning process.
If your suction straw is clogged due to an accumulation of material in the tube, don't worry, the solution is simple! Simply dismantle your ConNectar to access the straw. Then dip the straw into a container of hot (not boiling) water and wait for the heat to dissolve the residue.
Battery :
The STACHE Black battery, an ideal solution to fully enjoy the vaping experience with our cartridges, as well as with all 510 threaded cartridges. Equipped with a 400 mAh rechargeable lithium-ion battery, this battery offers a choice of three different power settings (2.8 V, 3.4 V and 4.0 V).
Parameter :
3 temperature
Multi-press button
Technical specifications:
Materials: Metal
Operation: Activation button
Voltage: 2.8V / 3.4V / 4.0V
Battery port: 510 wire
Catégorie:
CBD Extraction

Refine your search:

You might like these other products...