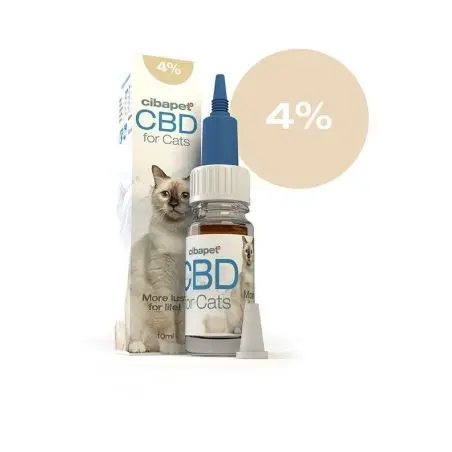 CBD Oil for Dogs and Cats
Partagez et gagnez des € (sur chaque vente).
Pour voir le lien de partage
s'inscrire ou se connecter !
CBD Oil for Dogs and Cats by Cibapet
CBD Oil 2% and 4% for Cats and Dogs by Cibapet HOW DOES IT WORK?
Just like us humans, animals have what is called an endocannabinoid system or ECS. This system has a great influence on the proper physiological functioning and plays a role in other essential body systems. Cibapet CBD oil is designed to work in symbiosis with your pet's ECS. Stronger than CBD pellets, this 2% or 4% oil, depending on the size of your pet, maximises the effects of CBD and is completely non-psychoactive.
CIBAPET: A POWERFUL FORMULA
In addition to CBD, the inclusion of fish oil, vitamin E, protein and fibre simultaneously supports your dog's skin and coat health, digestive health and energy levels. Pets can be as sensitive to stimuli as humans, so it's important to use supplements that respond to your dog's condition, rather than aggravate it. With Cibapet 2% & 4% CBD oil, you get exactly that: an easy-to-administer supplement that works equally well on eager puppies and older dogs. Every dog is different and each deserves the utmost care to relieve the pain and stress in their lives. Prove to your pet that you are a "dog's best friend" by putting their health first with Cibapet.
Give your dog CBD with ease with Cibapet's 4% CBD oil containing hemp extract diluted in pet-friendly fish oil, which makes it much easier to administer CBD (Cannabidiol). This fish oil also has the advantage of providing essential fatty acids of the Omega 3 family (DHA and EP), which are particularly useful for our canine friends.

Catégorie:
CBD Oil for Animals

You might like these other products...