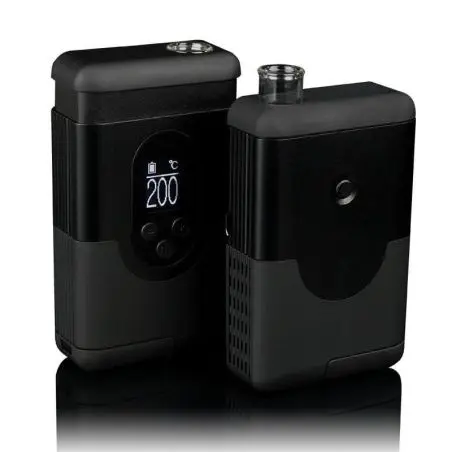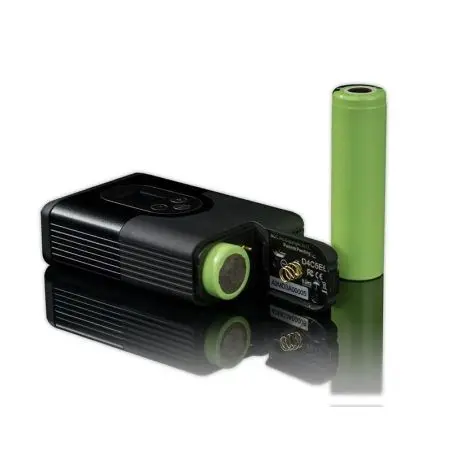 Argo
By buying this product you can collect up to 140 loyalty points. Your cart will total 140 points that can be converted into a voucher of €7.00.
Partagez et gagnez des € (sur chaque vente).
Pour voir le lien de partage
s'inscrire ou se connecter !
Argo - Portable CBD vaporiser by Arizer
A brief history of the Arizer Tech brand
Arizer Tech, renowned for innovation and quality, is a leading Canadian brand in the world of vaporizers. Since its inception, Arizer has been committed to providing high quality vaporizers, with a focus on reliability, efficiency and an excellent user experience. Their product range, from portable vaporisers to desktop models, has constantly evolved to incorporate the latest technology while remaining true to their commitment to quality and durability.
Arizer Go Portable Vaporiser
The Arizer Go, a mini portable vaporiser from Canadian brand Arizer Tech, combines compactness and innovation, taking up the strong points that have contributed to the manufacturer's success. Ideal for those looking for a high-performance, discreet portable vaporiser.
Key features
Compact size: 8cm x 5cm, perfect for discreet use.
Enhanced Convection: Allows greater temperature control for efficient vaping.
Autonomy and Changeable Battery: 18650 rechargeable batteries, offering 4 to 6 long sessions per charge.
Fast heat-up speed: Reaches approximately 45 seconds at 180°C.
Retractable Glass Mouthpiece: Offers a purer vaporisation and better protection.
Enhanced Airflow: For more comfortable inhalation and denser vaping.
Wide Temperature Range
The Arizer Go offers a temperature range from 50°C to 220°C, allowing you to vaporise a wide variety of herbs and concentrates.
Operation and settings
Features three buttons for easy temperature control and customisable settings, including screen brightness adjustment, auto shut-off timer, and choice of Celsius or Fahrenheit.
Pack contents
The pack includes the Arizer Go vaporiser, rechargeable battery, charger, USB to mains adapter, two glass mouthpieces, carrying case, silicone mouthpieces, stainless steel attachment, stainless steel grates, and instructions for use.
The Arizer Go is the perfect choice for those looking for a quality vaping experience in a portable, easy-to-use device. Its advanced technology and practical design make it a must-have for vaping enthusiasts.
Arizer Go user guide
Charging the device: Insert the 18650 battery and charge the device using the USB cable supplied.
Preparing your herbs: Finely grind your herbs and place them in the glass tube reservoir.
Switching on: Press the "M" and "+" buttons simultaneously to switch on the Arizer Go.
Temperature selection: Use the "+" and "-" buttons to select the desired temperature.
Vaporisation: Once the temperature has been reached, inhale gently through the mouthpiece.
Cleaning after use: Allow the device to cool, then clean the glass tube and reservoir.
For best results, we recommend long, slow inhalations and regular cleaning to maintain performance.

Catégorie: