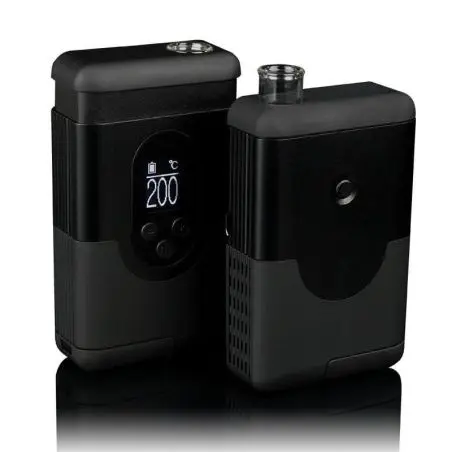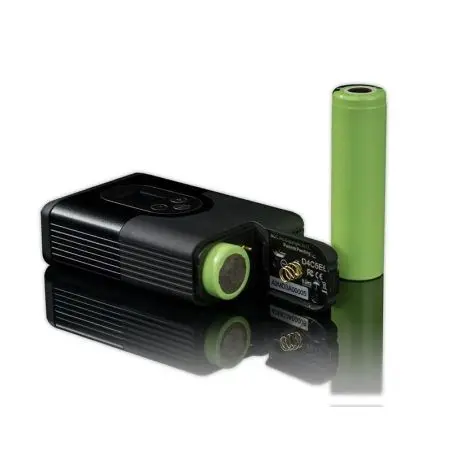 Argo
Partagez et gagnez des € (sur chaque vente).
Pour voir le lien de partage
s'inscrire ou se connecter !
Argo - CBD Portable Vaporizer by Arizer
Portable Sprayer Arizer Go
Arizer Go is a mini portable vaporizer from the Canadian brand Arizer Tech.
The Arizer Go is ultra-compact and innovative, taking everything that has made the manufacturer successful!
The quality of steam of the Arizer Go vaporizer
Although at first glance, the heating system does not seem to differ from the Solo 2 and Air 2, with a bit of experience, one quickly realizes that the convection part is much higher with the Argo.
Indeed, the speed or the suction force has a much greater influence on the final steam output.
We remind you that there is heating by convection when it is the passage of hot air through the medicinal plant that is responsible for the extraction of the molecules or active principles of the latter.
In contrast, conduction occurs when there is direct contact between the herbs and the heating element.
The addition of enhanced convection in the Arizer Go makes it a little more technical to use but allows for much better control of the heating and therefore longer sessions if you wish!
The Argo is small and ergonomic!
With its 8cm height and 5cm width, the Arizer Go mini portable pocket vaporizer fits perfectly and discreetly in the hand, moreover, the Argo or Arizer Go glass Mouthpiece which is easily retractable, is stored directly in the vapo which is extremely practical!
A very ingenious system protects the mouthpiece when it is not in use.
This protection system is very simple as you just have to press the little button on the back of the vaporizer!
This will instantly raise the top of the vaporizer (the plastic part) so that the borosilicate glass mouthpiece no longer sticks out and is perfectly protected from small shocks!
The characteristics of the Arizer Go mini vaporizer
Even smaller and more compact (8*5*2)
More advanced convection
Longer vaporization sessions
Improved autonomy
Changeable battery
Fast heating speed
Can be used while charging
Retractable glass mouthpiece with protection
Improved airflow

Catégorie:
Portable sprayer

You might like these other products...