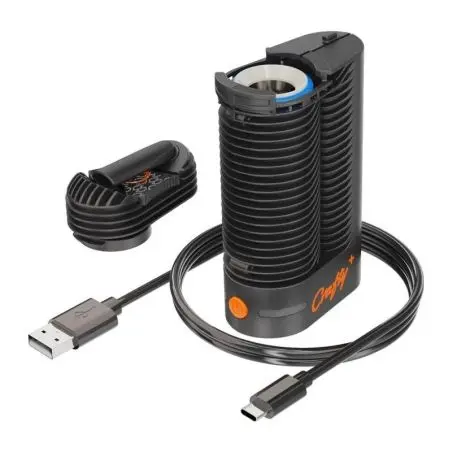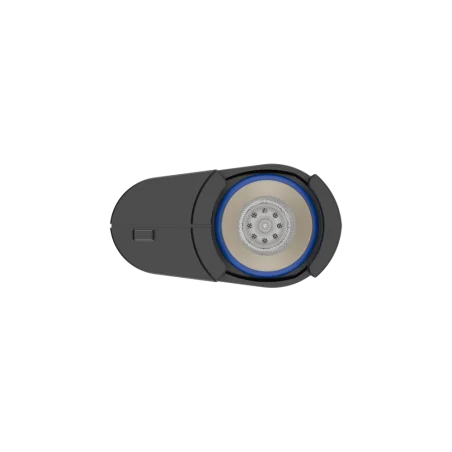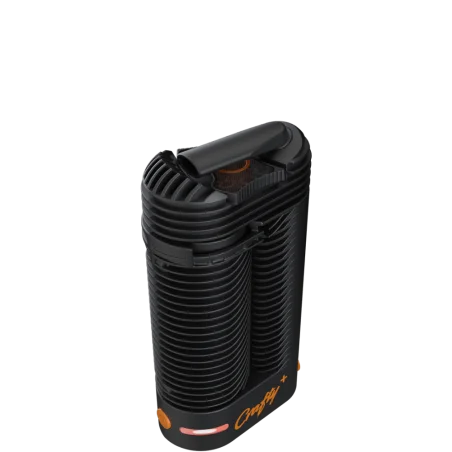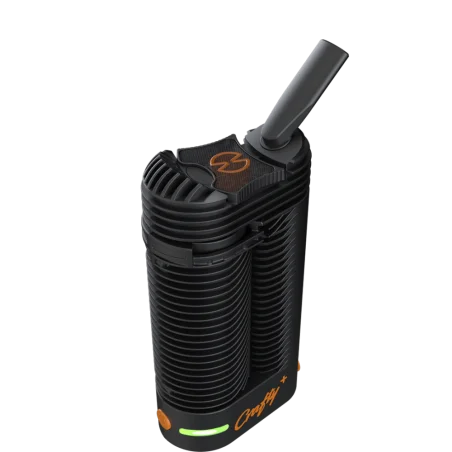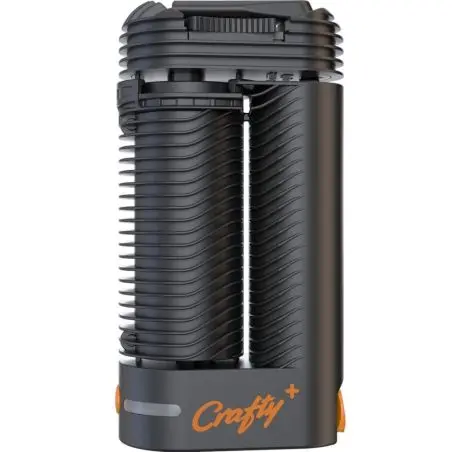 Crafty + Portable Air Conditioner - Storz & Bickel
No reward points for this product because there's already a discount.
Partagez et gagnez des € (sur chaque vente).
Pour voir le lien de partage
s'inscrire ou se connecter !
Crafty+ (plus) 2021 - Portable CBD Vaporizer - Storz & Bickel
CRAFTY+: Your Perfect Vape Companion
This vaporiser is a wise investment for those looking for quality and durability.
Immediate availability: In stock, the CRAFTY+ is ready to be added to your basket. Enjoy a smooth shopping experience with an option to add to your shopping list for future planning.
Product Specification:
Designed specifically for dried herbs, the CRAFTY+ is not suitable for tobacco or nicotine-containing products, offering a healthier, wellness-focused experience.
Portability and Performance:
This vaporiser is battery-powered, making it ideal for use on the go. Its compact size doesn't compromise its performance, delivering quality vapour, pure taste and exceptional airflow.
Innovative updates:
The CRAFTY+ features a USB-C charging socket for faster recharging. Its charging time is 25 minutes shorter than that of previous models. What's more, its large 1.4 cm³ filling chamber is ceramic-coated for better heat retention and longer life.
Precise temperature settings:
Three preset temperatures give you complete control over your vape experience:
Base temperature: 180°C (356°F)
Booster temperature: +15°C (27°F)
Superbooster temperature: +30°C (54°F)
Customisation via the App:
Although the STORZ & BICKEL app is not available on the Apple App Store, you can adjust the CRAFTY+ settings via our WebApp, for a personalised experience.
Reassuring Guarantee:
The CRAFTY+ comes with a 2-year warranty, extendable for a further year upon registration, ensuring support and peace of mind during your use.
Conclusion:
The CRAFTY+ represents the pinnacle of vape technology for dried herbs. With its innovative design, customisable settings and solid warranty, it's the ideal choice for those looking for a high-quality vape experience without compromise.
Established Reputation:
The CRAFTY+ enjoys an outstanding reputation, with an impressive 98% out of 100 rating, based on 61 verified customer reviews on the brand's official website. This outstanding recognition underlines the superior quality and reliability of the CRAFTY+, positioning it as a must-have choice for vape connoisseurs. For more details and to view these authentic reviews, feel free to visit the official CRAFTY+ page.
Explore the Innovative Options for the CRAFTY+
Stainless Steel Cooling Unit by French Touch Vaporizer (FTV): Say goodbye to plastic with this revolutionary cooling option for your Crafty/Crafty+. The FTV Stainless Steel Cooling Unit for Crafty/Crafty+ enhances your vape experience by providing even fresher vapour and a plastic-free vape path. Each unit comes with one titanium and one glass mouthpiece for an enhanced, customisable vape experience.
FTV Titanium Mouthpiece For those who use Mighty/Mighty+ and Crafty/Crafty+ portable vaporisers, this titanium mouthpiece is a must-have. Replacing the original plastic mouthpiece, it offers improved airflow and transforms your vaping experience. The vapour becomes tastier, cleaner and healthier, thanks to the incomparable purity of titanium.
Mighty/Crafty Bubbler Kit Complete your Crafty or Mighty with this innovative kit. The Mighty/Crafty Bubbler Kit, a water chamber or water pipe, is specially designed to fit your portable vaporiser. Measuring 15.5 cm in length and 1.5 cm in diameter, this water filter refreshes and purifies the vapour from your portable vaporiser, providing an even more enjoyable experience.
Each accessory is designed to enhance your experience with the CRAFTY+, ensuring the highest quality vape and maximum user comfort. Whether you choose a stainless steel cooling unit, a titanium mouthpiece, or a water pipe kit, these innovative options are here to boost your vape experience with the CRAFTY+.

Catégorie: