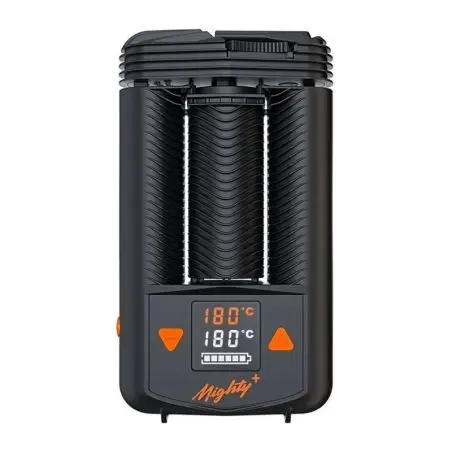 Mighty Plus
Partagez et gagnez des € (sur chaque vente).
Pour voir le lien de partage
s'inscrire ou se connecter !
Mighty+ (Plus) 2022 - Portable CBD Vaporizer - Storz & Bickel
Discover the Mighty, the high-end portable vaporizer from Storz & Bickel, the German designers of the famous Volcano Vaporizer. We have tested the Mighty for you and here is our opinion.
The Mighty and its smaller equivalent, the Crafty, offer an exceptional steam experience with incredible respect for aromas. Users are amazed by the density and creaminess of the steam created.
The cooling chamber of the Mighty certainly contributes to this fantastic taste, although it remains a mystery. Spraying your favorite aromatic plants with the Mighty is a rare experience that allows you to rediscover their aromas.
Treat yourself to the Storz & Bickel Mighty Portable Vaporizer now and enjoy a superior vaporization experience.

Catégorie:
Portable sprayer

You might like these other products...