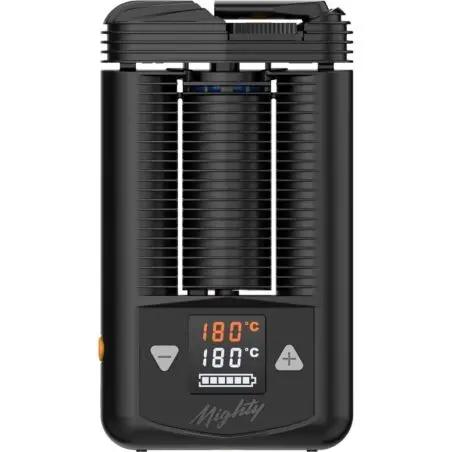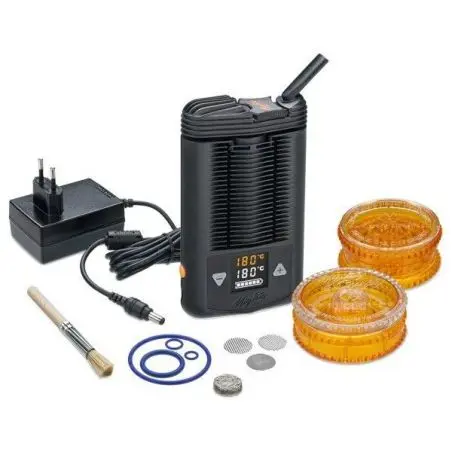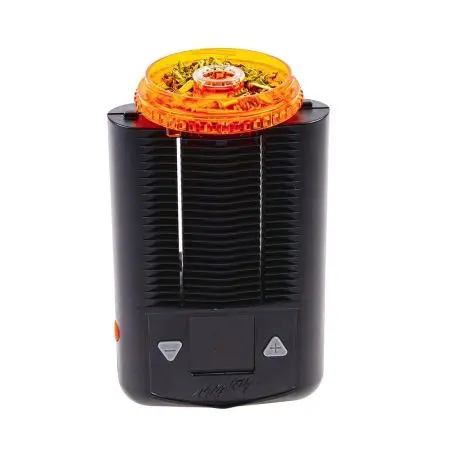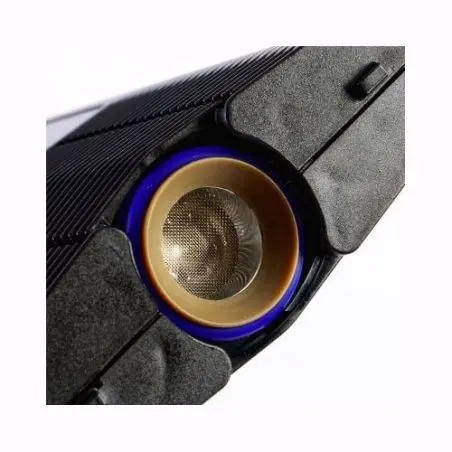 Mighty
No reward points for this product because there's already a discount.
Partagez et gagnez des € (sur chaque vente).
Pour voir le lien de partage
s'inscrire ou se connecter !
Mighty 2021 - CBD Portable Vaporizer - Storz & Bickel
Mighty, Portable Plant Material Sprayer by Storz & Bickel
Heating System
Herbal Matter
Phytotherapy
Herb, Resin, Wax
Bluetooth : No
Easy to adjust
Large Screen
Mighty Top 1 Portable Vaporizer
The Mighty is a Portable Vaporizer with a Hybrid Convection and Conduction System, which has the effect of better distributing the heat in the bowl. Manufactured by Storz & Bickel in Germany, known for its expertise, with the Volcano Classic released in 2001, the firm's first.
Tested and designed for medical phytotherapy, the German manufacturer has specially chosen high quality materials for the design of this product.
Whether it is the plastics used or the ceramic bowl, everything is designed to be top quality.
Mighty, the Must or the Rolls. No mistakes, fine steam, soft and pure. The Mighty vaporizer is very easy to handle.
It allows the use of oils, waxes or aromatic mixtures used in Phytotherapy.
Resins, Cannabis Pollen, or Cannabis in the form of dry herb.
The Mighty is not suitable for vaping CBD e-liquids or other e-liquids with or without nicotine.
Mighty Face
The Mighty has a large OLED display with a charge indicator.
The Mighty is easy to set up with 2 buttons + and -, set your temperature to the nearest degree.
A small engraving of its name under the screen. This is not present on the "copy that circulates on the net"...
Charger and Grinder
The Mighty is practical to fill, thanks to its charger that screws on in a quarter of a turn. Your Mighty stays clean around the bowl.
You can use your charger to store 8 ready-to-use capsules.
Grinder: All herbs must be grinded to a fine grind for optimum filling, and that the air does not pass too quickly...
Infra Red View
The Mighty Infra Red view. As you can see, the heat is spread evenly.
The heating element is located between the batteries. No unpleasant feeling in hand, "Vapo too hot"...
Mighty - Cooling units.
It is a well thought out work of goldsmith, consisting of two parts sealed by two seals.
A system allows to unlock or lock it
Inside, a whole system of pico and other detours,
which allows to filter the steam and to cool it by lengthening its path.
No equivalent on the market...
The cooling unit is replaceable,
Themouthpiece is also replaceable,
Mighty - Accessories and Options Set.
Many options for your Mighty.
The most classic, glass mouthpiece or Bubbler???
The news... Titanium mouthpiece and the possibility to replace
the plasticcooling unit with a stainless steel one...
With a redesigned steam path, and more freshness guaranteed.
( possibility to put it through the fridge ) before and after...
For even more freshness.
Set Includes
1 - Mighty Vaporizer
1 - 240 volt power supply
1 - Set of spare seals
3 - Spare sieve or grid
1 - Drip pad
1 - Filling accessory
1 - Feet or cleaning tool
1 - Herb mill / Grinder
1 - Dosing capsules
1 - Cleaning brush
1 - Instructions for use
Replacement Set
Original Mouthpiece
Original Cooling Unit
Replacement Gasket Set
Replacement Screen or Grid
Cleaning brush
Feet or cleaning tool
Features
Conduction & Convection Heating
Cooling unit
Easy to use ( + / - )
Vibration, when you are at temperature
Automatic shut off ( 1 minute )
2 batteries
Easy filling
Options not included
Glass mouthpiece
Titanium mouthpiece
Stainless steel cooling unit
Hydratube
Bubbler
Adapter for Bang or Bubbler
12volt Car Charger
Resin Capsules - Box of 40
Concentrated Capsules - Box of 40

Catégorie: