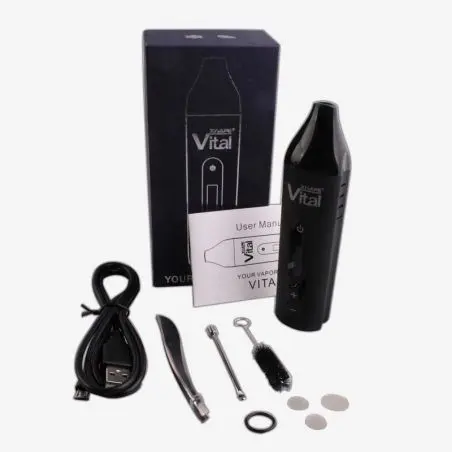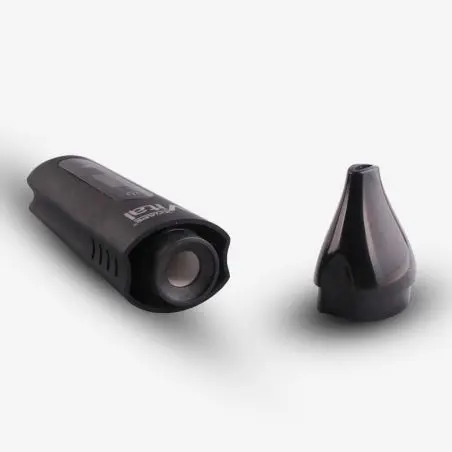 Vital - Portable CBD Vaporizer - Top Green
Partagez et gagnez des € (sur chaque vente).
Pour voir le lien de partage
s'inscrire ou se connecter !
Vital - Portable CBD Vaporizer - Top Green
Vital XVape Spray Dry Herbs, Resins, Concentrates
TopGreen Tech, offer you a portable vaporizer with a temperature control and an OLED display.
Features
Possibility to vaporize & charge (via USB) at the same time
Autonomy - 40 to 60min (2200mah battery)
Optional water filtration bubbler as an accessory
This is the cheap but effective portable vaporizer...Its ceramic heating chamber reaches its maximum temperature of 240° in 25 seconds.
Its OLED display, and intuitive interface coupled with a Samsung IMR 18650 battery of 2200 Mah, the Vital Vaporizer is a robust and quite accurate vaporizing instrument in terms of temperature.
The vaporization chamber isvery large (0.3g), and is easily filled and cleaned with its wide opening.
This vaporizer also has a memory function (it will restart on the last vaporization temperature you selected previously).
This vaporizer can be used while charging so you don't have to worry about the battery as long as you have a USB cableThe airflow is very airy and allows for almost free inhalation without too many restrictions. If you want to filter your vapour with water this is possible with the Vital bubbler which is sold separately...

Catégorie:
Portable sprayer

You might like these other products...